Discover more from Keeping Up With India
Long form pieces on the Indian Startup Ecosystem by @vedicakant & @anmolm_
Over 7,000 subscribers
"WEEK 9"
August 2 - 8
Hey folks! Anmol here with our weekly recap of the week's news and one in-depth story (from the paid newsletter). Seems like deal flow is back is business and we even saw a huge exit in the ecosystem with BYJUs acquisition of WhiteHat. (Also Vedica wrote a piece for Marker on Reliance Jio and it was def one of my reads of the week).
---
Weekly Recap
---
BYJUs acquires WhiteHat Jr for $300M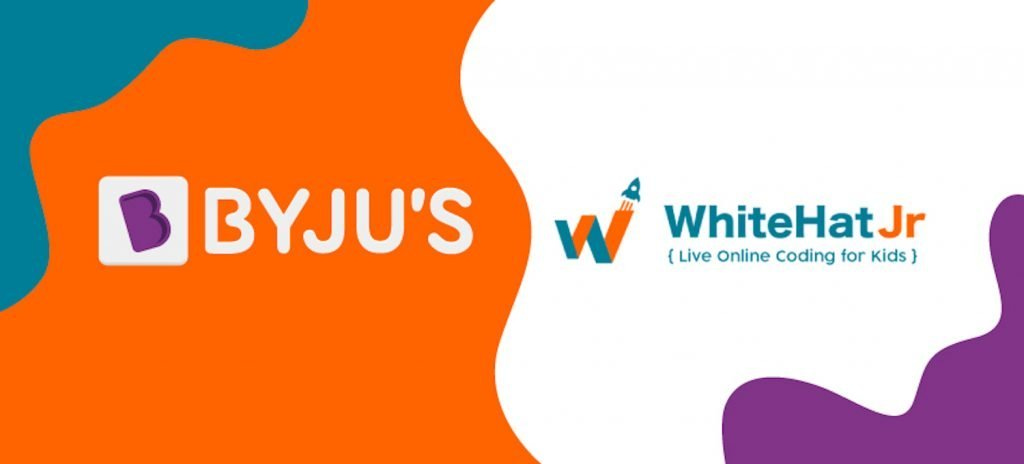 In a very rare exit in the Indian ecosystem, the EdTech behemoth BYJUs has acquired new upstart (in the coding for kids space) WhiteHat Jr for $300M in an all-cash transaction. This is honestly super great for the ecosystem and has generated returns for WhiteHat Jr's investors (Nexus Venture Partners & Omidyar Network being the biggest benefactors).
I find the acquisition for several reasons and it's incredible that the founder, Karan Bajaj, has been able to start, scale & exit this company in less than 2 years. This is also one of few large exits the ecosystem has seen in the last couple years (there aren't too many $100M+ exits that come to mind in the recent past other than Reliance acquiring Embibe which a friend reminded me of).
The company is also one of the few Indian companies that has a decent US customer base as well. And has been growing significantly in the pandemic. The company had a reported $40M annual revenue runrate in May (this likely means their revenue in May was ~<$4M) and currently reports an annual revenue runrate of $150M (July revenue >$12M).
Even if the company can't sustain the revenue growth throughout the year, that's still massive revenue being generated on a small amount of money raised (WhiteHat Jr has only raised $11.3M in a Seed & Series A round).
Now speaking of the investors, Nexus Venture Partners & Omidyar Network invested in both the $1.3M seed round & $10M Series A round (with participation from Owl Ventures). Also h/t to Miten Sampat for this tweet.
Omidyar invested $3.5M in the company, and it stands at a <13x multiple, with Nexus investing a larger amount (since they led the seed round in addition) in the company with a larger multiple. But this also points to the founder owning a large percentage of the company at the time of exit- I would assume he is probably $100M+ richer (and in cash!)
Now coming to the company itself, they provide 1-1 coding classes for children between the ages of 6-18. The company has also recently been in the news for promoting untrue advertisements at times (using Bill Gates' & Sundar Pichai's likeness as well). Also as an engineer in the Silicon Valley industry, I find it questionable that children who learn how to code become great software engineers- some of the best engineers I know didn't learn how to code until college or even after, but I think WhiteHat Jr has been able to sell that idea to the parents.
And even if this doesn't help children become software engineers, it's probably a very enjoyable hobby-esque class for them as well as keeps them entertained (and out of their parent's hair) during this global pandemic.
Why do some API infrastructure startups become massive businesses?
There's also been a lot of talk of WhiteHar Jr's revenue and how they've been valued. Some folks might look at the company being valued at $300M and its annual revenue runrate of $150M and might say they got acquired on the cheap. But I think it's important to note that WhiteHat Jr offers 1-1 classes and not 1-many classes like many other EdTech companies and thus needs to be valued like a services business and not a software business, and thus it makes sense their multiple is lower than other EdTech companies. Secondly, the company offers packages with a set number of classes but doesn't have a subscription product or recurring revenue, so only time will tell how revenue continues to grow (or decline).
The last thought I'd like to leave y'all on is why did agree to the acquisition, and this is something we can probably only speculate on. The company was in talks to raise a new round which would value the company similar to their acquisition cost and would let them continue to build a large independent education company. So why choose to be acquired vs building on your own?
Well BYJU definitely seems like it's expanding it's product offerings for students through M&As (in acquisition talks with Doubtnut as well) and that makes sense because the company is reportedly profitable and recently raised several hundred million. So they would probably at some point either build a product to teach children how to code or a acquire a company that does so. And maybe the timing just worked out well for WhiteHat & BYJUs, as it definitely seems like a great exit for all parties involved, and Karan will continue to build WhiteHat Jr within BYJUs.
tl;dr → Great outcome for the industry, company is akin to a services biz vs software biz with larger margins, huge outcome for founder & investors on very little money raised, BYJUs on a path to acquire more cos in EdTech.
---
Reads of the Week:
---
If you enjoyed reading today's newsletter and would like to get more regular updates, subscribe to the daily WhatsApp newsletter 👇🏽