Discover more from Keeping Up With India
Long form pieces on the Indian Startup Ecosystem by @vedicakant & @anmolm_
Over 7,000 subscribers
"WEEK 18"
Oct 4 - 10
Another week has flown by. I spent most of the my Saturday bingeing Bad Boy Billionaires on Netflix. The best episode was definitely the one on Sahara, I felt. Overall, I enjoyed the show, and would recommend watching it even though its a bit superficial in addressing the underlying issues. I've also been reading Vivek Kaul's Bad Money: Inside the NPA Mess and How It Threatens the Indian Banking System, so the series made for interesting viewing in that context as well.
We had lots of interesting news this week, and I specifically have to say that I love the fact that you will now be able to book rail tickets via Amazon in India. Though I have to say, I do feel that navigating the IRCTC website is an endurance test that probably prepares you for any kind of web navigation!
---
Weekly Recap
---
Paytm launches its mini app store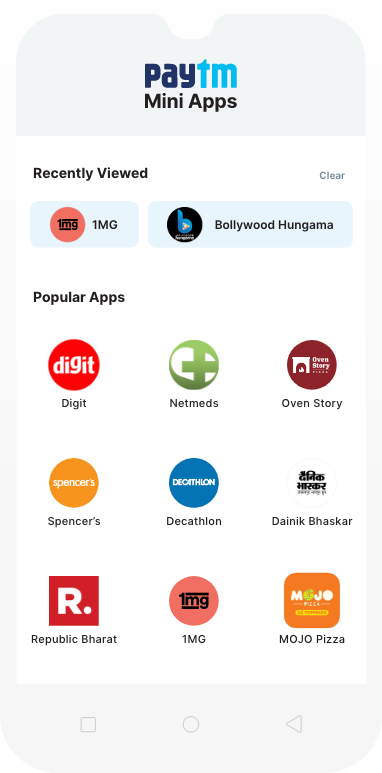 Amidst its battle with Google about its play store policies, Paytm took out full-page advertisements across all major newspapers introducing its mini-app store. This has actually been on the platform for a while already, but it is certainly a pretty smart move given the recent anti-foreign sentiments in the startup industry recently.
However this app store isn't really an app store. It is an ecosystem within Paytm's existing app. Users can navigate to the mini-app section and use hundreds of mini apps without having to download the native apps directly to their phones.
I think there are both pros and cons to this - on the one hand, companies get instant distribution through Paytm to hundreds of millions of users who they don't have to acquire themselves. However, they do have to follow Paytm's policies (using Paytm's gateway for all transactions and they cannot link out to their own app). Both Google Pay (Spot) and PhonePe (Switch) have their own versions of this though no one has really publicly talked about this much, until now.
These mini-app platforms resemble WeChat's famous mini program ecosystem which has certainly helped WeChat as well as companies on the platform significantly. I'm curious as to how this will play out in India where you have three competing mini-app ecosystems with no clear market leader.
Will we see the platforms try to entice companies to exclusively partner with them through lowered rates or free ad/promotion credits or will companies choose to keep and manage their mini apps on all these platforms along with their native and web presences? Only time will tell.
---
What we've read this week
---
If you enjoyed reading today's newsletter and would like to get more regular updates, subscribe to the daily WhatsApp newsletter 👇🏽