"WEEK 17"
Sep 27 - Oct 3
Time seems to have lost meaning. This past week has felt more like a year, with the news in India and the US. I can't callously ignore the Hathras rape and the shocking political response to it. It speaks to the deep state of disrepair the India state is in, and to the awful reality of caste and gender discrimination that we simply can't seem to overcome. This is not about politics; it's basic humanity that we seem to have lost.
It was also Gandhi jayanti this week. The irony isn't lost on me that we decided to mark the day in our daily Whatsapp newsletter, given the man's skeptical attitude towards modernization and industrialization. Still, I'll start off this week's newsletter with the message we sent to the Whatsapp group, before diving into the news of the week:
Gandhi was perhaps the most revolutionary political thinker in the 20th century. By giving him a halo of sainthood we forget how much we can still learn from him. Gandhi's idea of satyagraha obliged practitioners to "always keep an open mind and be ever ready to find that what we believed to be truth was, after all, untruth." "We will never all think alike and we shall always see truth in fragments and from different angles of vision," Gandhi said. How to make a society and build common ground despite this is something he sought to do. It's a vision that we sorely need in the world today.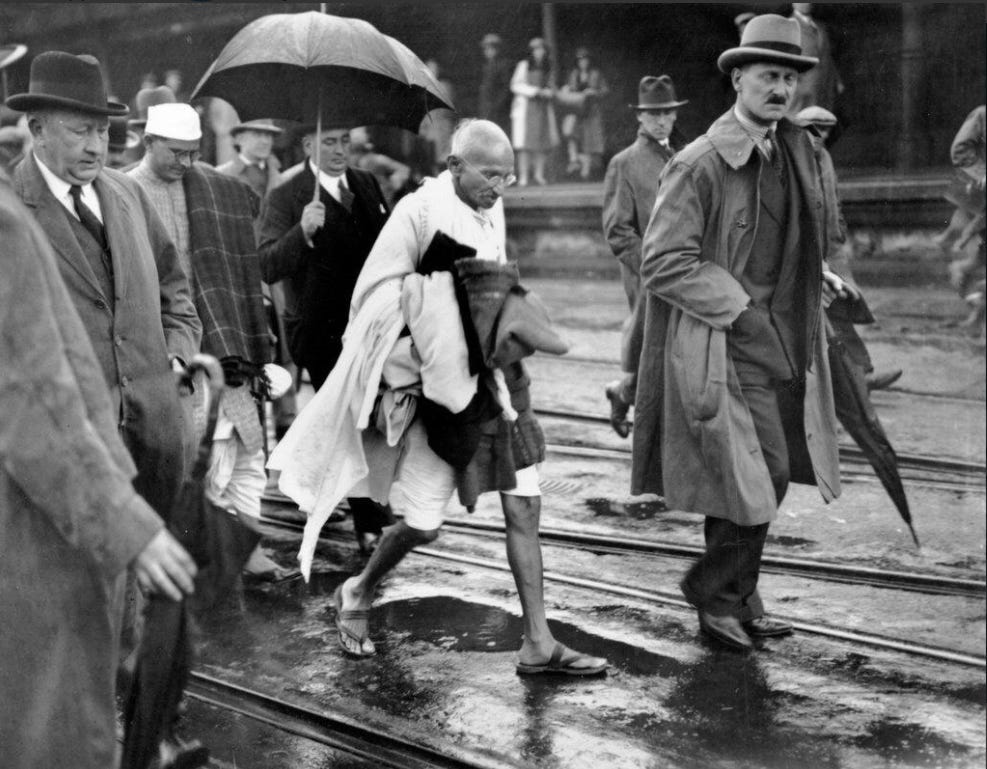 ---
Weekly Recap
---
Google's Play store billing policies update
On Tuesday, Google updated its Play store policies to state that apps that sell content and digital goods will have to use Google's billing system and pay Google a 30% commission to facilitate the payment. Understandably, people were upset about this.
These rules only apply to in-app purchases, subscriptions and digital goods and do not include the likes of payments for physical goods or services (food delivery / ride-sharing), bill payments et al. Apple and Google have both included these policies from the very start of their app stores and companies have long complained about the rate as being too high.
While I can agree with the fact that maybe the rate that the companies collect is possibly too high, I don't think Indian startups have much bargaining power in this debate. They need Google and its ecosystem more than it needs them.
People fail to acknowledge that Google and Apple have built the underlying infrastructure for the smartphone era. And while people will be perennially upset with the platforms they depend on, I'm afraid they don't really have an alternative. In India, Google reaches more internet users than any other firm and commands 99% of the nation's smartphone market.
Soon after the the news first came out, TechCrunch reported that more than 150 startups and firms in India are working to form an alliance and toying with the idea of launching an app store to cut their reliance on Google. The list of entrepreneurs includes Vijay Shekhar Sharma, co-founder and chief executive of Paytm (whose run-ins with Google we have talked about in previous newsletters); Deep Kalra of travel ticketing firm MakeMyTrip; and executives from PolicyBazaar, RazorPay and ShareChat.
These founders and companies have expressed deep concerns about Google's "monopolistic" hold on India and have started demanding a national app store alternative to Google Play. Wading into this feud, on the back of atmanirbhar Bharat, a senior government official on Thursday said that India is open to launching its own mobile app store or expanding an existing one if it receives enough demand from domestic firms for an alternative to Apple and Google platforms.
Vivek Wadhwa, a Distinguished Fellow at Harvard Law School's Labor and Worklife Program, is quoted in TechCrunch as likening Silicon Valley giants' hold on India to the rising days of East India Company, which pillaged India. "Modern day tech companies pose a similar risk." This is so utterly disingenuous and ahistorical a statement that my eyes rolled to the back of my head and back when I read it.
To be honest, even the notion of the government getting into this sounds beyond stupid to me. It's the classic case of the Indian state getting into things it has no business to be in. I can understand the frustration of local start-ups, but at the same time their willingness and ability to latch on to atmanirbhar bharat in the most ridiculous ways, again highlights how our businesses can be terribly rent-seeking.
---
What we've read this week
---
If you enjoyed reading today's newsletter and would like to get more regular updates, subscribe to the daily WhatsApp newsletter 👇🏽