"WEEK 16"
Sep 20 - 27
This year keeps robbing us. In a massive blow to Indian music, we lost S P Balasubramaniam this week. My husband and I were driving for a long out of state hiking trip this week and we knew SPB was in the hospital so were listening to some of his songs in the car, which brought back so many memories. The earliest music CD that I actually have any memory of listening to and owning is Roja (everyone was talking about this new music composer called A R Rahman and how amazing the soundtrack was). The title track Kadhal Rojave was sung by SPB, and I kept returning to it this week.
No matter how wearing the year gets, news and start-ups go on, as does our weekly update, with a wrap up of all the news from the past week below.
---
Weekly Recap
---
Camp K12 in talks to raise $15M led by Alpha Wave Incubation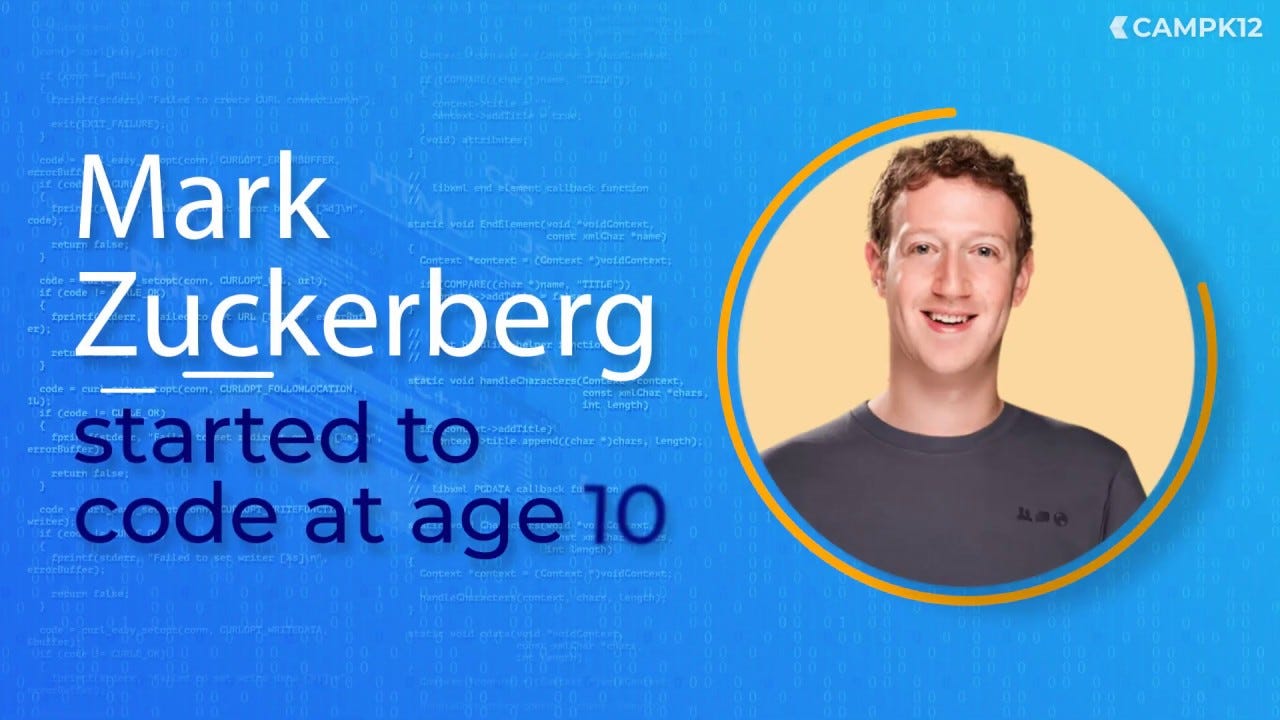 I'm not going to lie, I'm getting just a bit tired of the activity in EdTech. But here we are talking about yet another company that is providing coding classes for kids. Camp K12 is in talks to raise a $12 - $15M round led by Falcon Edge's Alpha Wave Incubation with participation from existing investors Matrix and SAIF Partners who had earlier led a $4M seed round in the company.
The company is building in a space which has recently seen a lot of buzz recently - teaching children how to code. A lot of current EdTech company have been offering these classes including Vedantu, Toppr, Cuemath, Lido Learning, Coding Ninjas, and Uable as well as the most well known of the bunch White Hat Jr (which was acquired by BYJUs).
Alpha Wave Incubation also seems to be making some aggressive moves in EdTech with this being their 3rd reported investment in the space in the last couple of months. They have previously invested in Classplus, Cuemath, and now in Camp K12. (Interesting that all the companies start with the letter "C").
I think the question we should be asking though is if kids should even be taught how to code at such an early age? Seeing how some of these platforms sell to parents, I wonder how many of these kids are actually interested in learning how to code. I'm sure the ones who are actually interested will pick it up themselves and don't need classes for it.
Moreover, I don't think there's a terrible amount of research that even points to successful programmers learning how to code at an early stage but I don't think parents seem to grasp that very well.
---
What we've read this week
---
If you enjoyed reading today's newsletter and would like to get more regular updates, subscribe to the daily WhatsApp newsletter 👇🏽