"WEEK 13"
Aug 30 - Sep 5
Happy Sunday! Vedica here with update today. We hit quite a milestone yesterday - the newsletter's 150th edition! On the one hand, it's kind of absurd to think that we've now spent most of the year under lock down. On the other, it's also been amazing to chronicle all the ups and downs of India's start-up ecosystem during this really bizarre time.
---
We're also trying out new referral program for Keeping Up With India powered by Nodal, along with a couple of rewards for y'all. If you enjoy reading the newsletter, please refer your friends using the button below - all you need to do is generate a unique link for yourself and share it on Twitter, WhatsApp or any other social platform. You will also soon be able to see a leaderboard of all the people you invite and for the rewards:
10 referrals - you get some Keeping Up With India stickers that I just designed and access to new posts (non-recap) a day early.

25 referrals - a Graphy from Unacademy cofounder Roman Saini on the "Method To Madness"- the principles that made him the person he is.

50 referrals - a 30 minute long conversation with either Vedica or me about any topic of your choice.
---
Weekly Recap
---
Chat with Anu Hariharan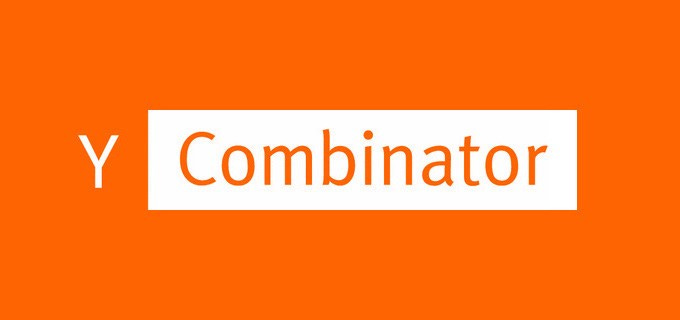 This past week I had the opportunity to speak with Anu Hariharan, Partner at Y Combinator's Continuity Fund, this week. Anu was incredibly gracious in allowing me to ask her a few questions about the Indian start-up ecosystem and YC's role in it. It was a brief conversation but here's a summary of our conversation.
On how YC views India and her long-term view on the Indian start-up ecosystem
Y-Combinator now receives the 2nd largest number of applications from India for the accelerator program, and expect this trend to continue. In this last batch India had the highest representation of any country, save the US.

There are ~200 Indian / Indian-origin founders in the YC community, so this is a connection that runs deep, both in terms of new start-ups applying for the accelerator program and the support that the community can provide to companies that come out of the program as they scale up.

Entrepreneurship has a long history in India. We tend to think its a new phenomenon, but it goes back to the Tatas, who were some of our early entrepreneurs. You then had a series of era that produced companies like WIPRO, Infosys, Flipkart, and now the newer start-ups that we see.

So, when we talk about the start-up ecosystem in India, it's really a compounding effect of all a previous generation of entrepreneurs we are seeing. There are now more mature and seasoned founders and operators, and that impacts the quality and dynamism of the entire ecosystem.

I continue to be bullish about India. We know that one of the key challenges with the Indian market has been Willingness to Pay. But India's GDP per capita has been rising and is on track to reach ~$5K in a decade. That is where China was a decade ago, and we know it was a dramatic period of growth for the country. I believe the next ten years are important for India, and have the potential to be a golden period for start-ups and entrepreneurship.
On growth stage capital in India (especially given recent restrictions on Chinese capital in India, and broader geopolitical tensions)
Growth stage funds are largely global in nature unlike venture funds, which tend to be more regionally focused

There are actually few funds who have the ability to write $100M+ checks, but they tend to have global perspective and are looking for the best investment opportunities irrespective of location

Really good entrepreneurs will be able to attract global money, and we have seen that happen in India, whether it was Tiger Global's investment in Flipkart or even more recently

Even with regard to Chinese capital, no doubt there are short-term challenges, but in the long run capital always finds a way to reach opportunities
On YC's Growth Stage Program
YC has a number of programs in place. The Accelerator really helps start-ups go from idea to launch. The Series A program supports in testing and refining start-up ideas. We have Series A to B support where we help companies think through who they need to hire, for what roles. And finally, there is the Growth Stage Program which focuses on start-ups that are ~50 employees and helps them think through how to scale

YC offers founders a lot of resources, and most importantly at every stage refers founders to founders from cohorts above them as they start thinking through challenges of growth and scale. There's also the benefit of being able to learn from YC companies across regions. So taking the example of fintech, a RazorPay can learn from a Paystack, a payments company that helps African merchants accept payments from anyone, anywhere in the world, or Xendit, the Indonesian payments gateway and vice-versa. And they can all learn from a scaled company like Stripe, another YC alum.

This year our growth program will be fully remote, for the first time. We think this is actually to the benefit of founders outside the US, as it removes the constraints of geography.
---
What we've read this week
The Race to Build a Desi Superapp by Haresh Chawla
Facebook, The PR Firm by Can Duruk
The Privileged Have Entered Their Escape Pods by Douglas Rushkoff
Leaving a Bitter Taste: The Troubled Supply Chain of Chocolate by Romit Mehta
The Rise of Twin Influencers by Shephali Bhatt
I Built a Substack Clone in a Month by Justin Gage (Anmol here- I helped Justin a little on how to think through using Next.js for this so was super sad when he finally scrapped the project)
---
Roles of the Week
Android Engineer at Scapic: Scapic is a really cool company that's building 3D powered product visuals for eCommerce businesses (they have a super easy-to-integrate Shopify app as well). They're looking for a senior android engineer to help them build immersive commerce use cases so email Sai at sai@scapic.com if you're interested

Backend Engineer at Finin: Finin is a neo-bank that aims to bring about a new approach to banking. They want to help you stay on top of your finances in the palm of your hands. They are looking for a senior backend engineer so email Suman at suman@finin.in if you're interested.
---
If you enjoyed reading today's newsletter and would like to get more regular updates, subscribe to the daily WhatsApp newsletter 👇🏽